In-App Dataset & Map Downloads
Included with All Access USA
Aviator Assistant has an excellent download manager to make sure you have the data you need and that it is always current and ready to fly.
Simply select the data types you would like to store for offline use, then select the regions of data that you need.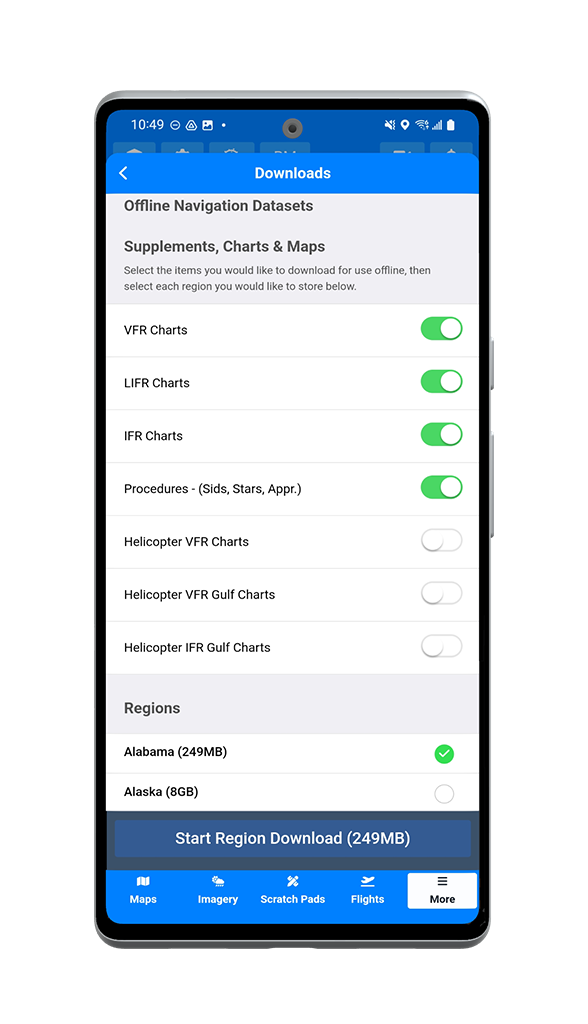 Update Cycles
The datasets provided in Aviator Assistant are always up to date and current. Our NavDB dataset is updated every 28 days and map overlays get updated every 56 days.