All Access USA - $89.99/Year
For Individuals
For Schools & Businesses
Aviator Assistant's All Access subscription includes everything you need and more for all types of VFR & IFR flying. See the full list of features below.
For Business or Military Pricing, please reach out to us here.
Subscribe Now
We'll link your Students to our network of Airlines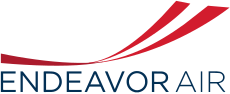 FEATURES
ALL ACCESS USA

High-Resolution Basemap

Aviator Assistant's base maps are composed using high qualify vector datasets. See crisp outlines and edges without pixelation.

Read More

VFR Charts

High resolution VFR (Visual Flight Rules) Charts. Updated frequently to make sure your EFB is up to date with the latest data available.

Read More

IFR Charts

Both High and Low En-route IFR charts are available within Aviator Assistant. These are updated frequently to ensure you always have the latest charts on your device.

Read More

Flight Planning

High qualify flight planning tools at your fingertips. Quickly plan a flight, brief a flight, and file a flight inside of Aviator Assistant. See route recommendation, ETEs, Wind / WX considerations and more.

Read More

File & Brief

Plan your flights, brief your flights, and file your flights using Aviator Assistant. Manage your aircraft performance profiles and see up to date and fast calculations.

Read More

Aviation Weather

All of the Aviation Weather data you need consolidated to one place. Quickly get an overview of the weather and make safe pre-flight decisions.

Read More

Airport Information

See accurate and up to date airport information that is neatly organized and easy to read. Access the information for the airports around you with the touch of a button.

Read More

Navigation Data

Accurate Navigation Databases that are updated every 28 days and kept up to date. Using our download manager you can be sure you're flying with current data.

Read More

Airport Taxi Charts

See geo-referenced Airport Diagrams for compatible airports.

Read More

Scratch-Pads

Quickly take notes, copy clearances and more as you need with Aviator Assistant. Remove the clutter from your cock-pit.

Read More

Avionics Connectivity

We currently support ADS-B devices that use the GDL-90 Data Interface. We're working to integrate additional protocols and support even more devices. Here's the current list:

Stratus 3+
uAvionics Scout
uAvionics SkyEcho
Air Avionics
Dynon
Stratux & Other ADS-B devices that communicate using GDL-90.

Read More

Geo-Referenced Approaches & Taxi Charts

Included in our base subscription, get geo-referenced procedure/approach overlay charts on your map and in the stand alone PDF viewer. Improve your situational awareness with this essential feature.

Read More

Winds Aloft

See an accurate forcast of the current winds aloft, this data is used to calculate route ETEs and wind component effects. See how weather is moving in the atmosphere and help improve your situational awareness.

Read More

TFRs & Notams

See current and upcoming flight restrictions with our TFR overlay view. Stay apprised of airport NOTAMs and more inside of the Airport Info view.

Read More

Turbulence & Airsigmets

Giving you an even better picture of the current weather, use our Airsigmets overlay to see where severe weather, turbulence, icing and more currently is posing an issue. Simply click over these ares on the map to get more information.

Read More

Time & Fuel Calculations

Get accurate and intelligent route recommendations and calculations inside of Aviator Assistant. Easily make route updates / select procedures and more with our route manager.

Read More

Route Recommendations

When planning a flight inside of Aviator Assistant's Flight Planner, get quick and high quality route recommendations & route performance calculations.

Read More

Procedure Plates on Maps

Situational Awareness is imperative, Aviator Assistant helps with this in more ways than one. This imperative and essential feature is available to all Aviator Assistant users in the base subscription. You can overlay procedures / approaches on the moving map, and also see your location over these charts inside of Aviator Assistant's PDF viewer.

Read More

Synthetic Vision

High quality Synthetic Vision with runways, terrain awareness information, obstacle and traffic data. This feature is included with our single base subscription level making it available to all Aviator Assistant users.

Read More

Price*
$89.99 / Year Buy Now
*Subscriptions grant a license to one individual to use Aviator Assistant on 3 devices.