Reliable, Up to Date Weather
Airport weather information is key to the flight planning process and maintaining situational awareness, both pre and during flight. Giving you color coded METARs and TAFs in raw and interpreted forms. When an airport doesn't report METARs or TAFs, Aviator Assistant pulls weather from one of the next closest airports.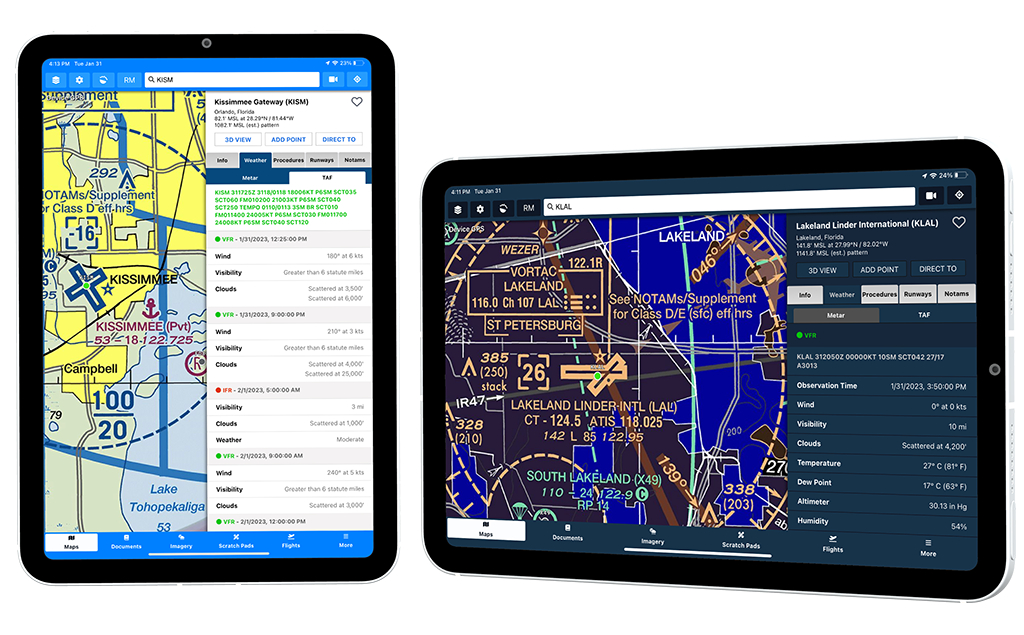 Frequencies, Runways, Procedures
Get quick and easy access to airport communication frequencies and their usage descriptions.
Easy and interpretable runway information, including runway size, traffic pattern direction, surface type and of course the cross-wind component where available based on the current METAR.
We make airport procedures quick and easy to find, separating airport diagrams from approaches and departures. View procedures and charts by themselves or over the main map when viewing a geo-referenced chart.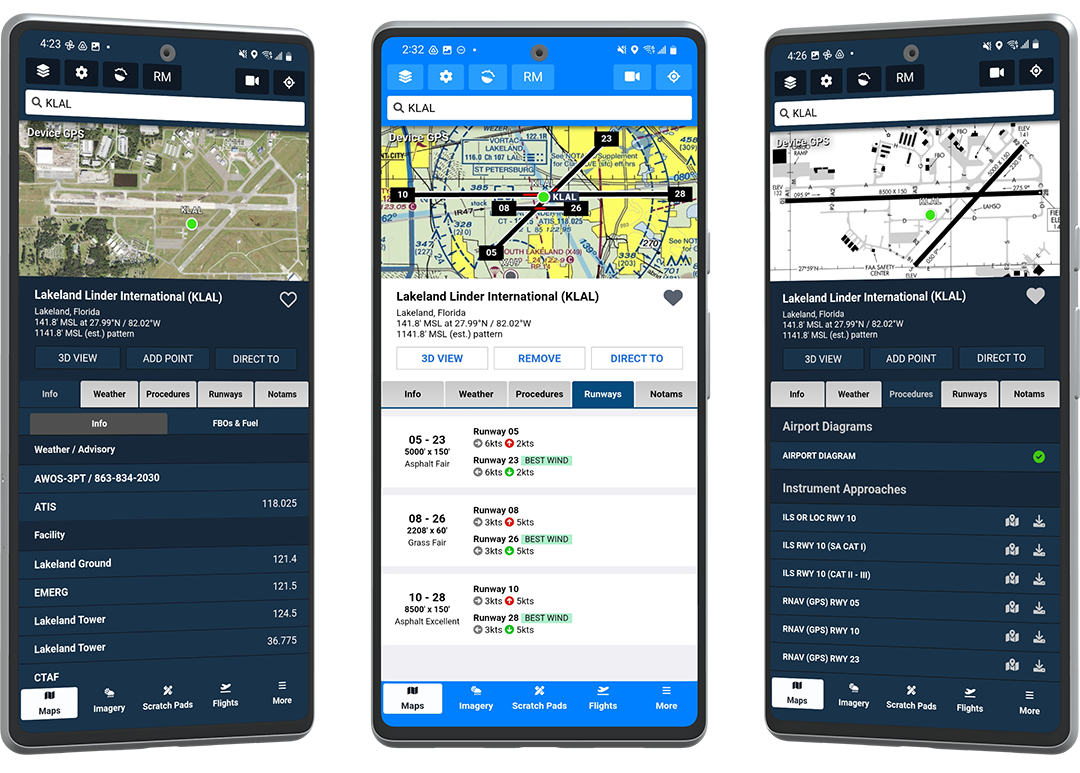 FBOs & Fuel
Aviator Assistant provides quick and easy FBO & Fuel information for every airport. Providing contact information, on-field frequencies, up to date fuel pricing.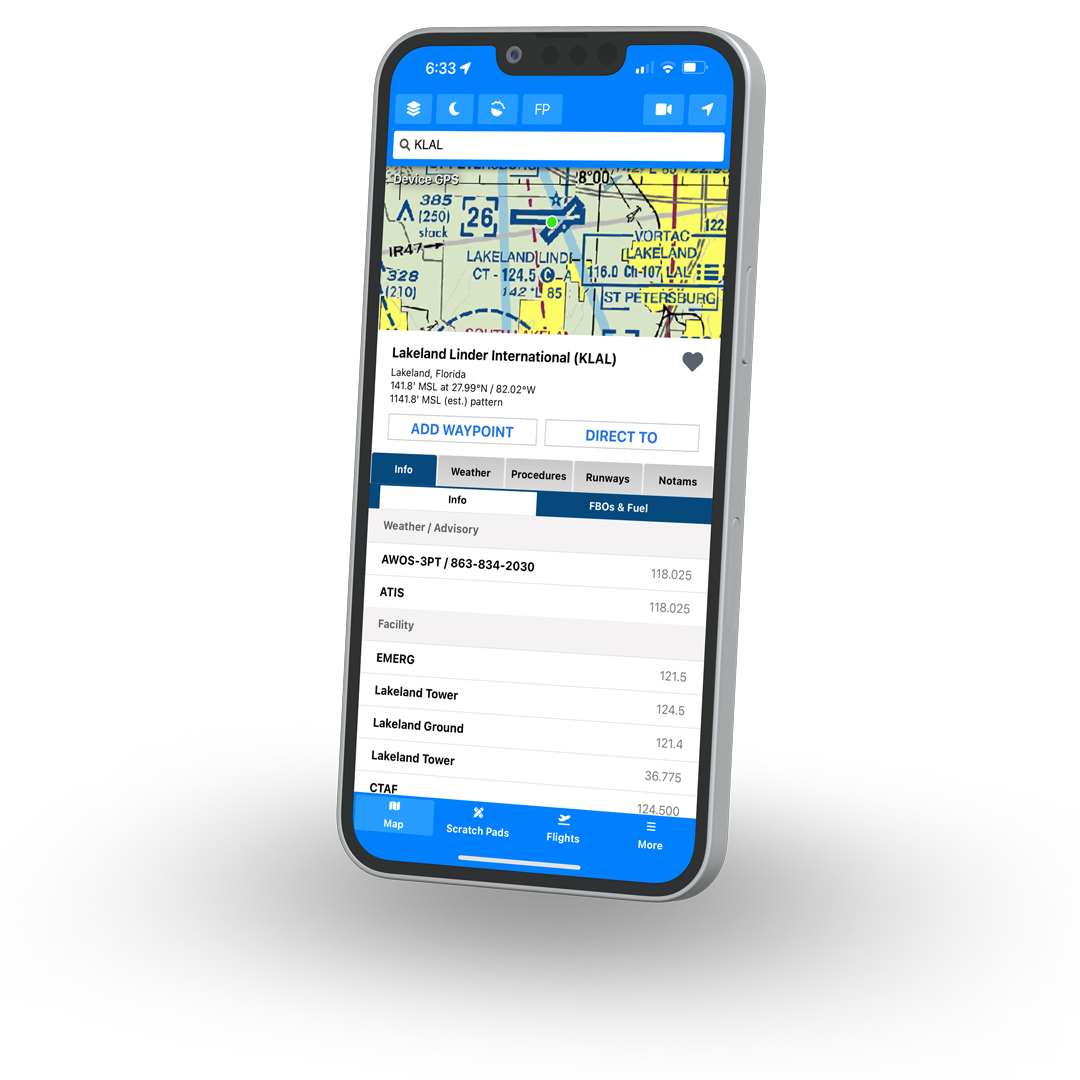 NOTAMs
Stay updated and view airport specific NOTAMs, raw text and descriptions of NOTAMs are provided to help ensure you have critical information you need at your fingertips.